EJukebox can be resized in many ways and supports various different layout configurations and skins.
Great for your PC, Laptop, touchscreen, standard TV or HDTV with remote controller.
You can even select from your collection with a web enabled phone by using the 2Web feature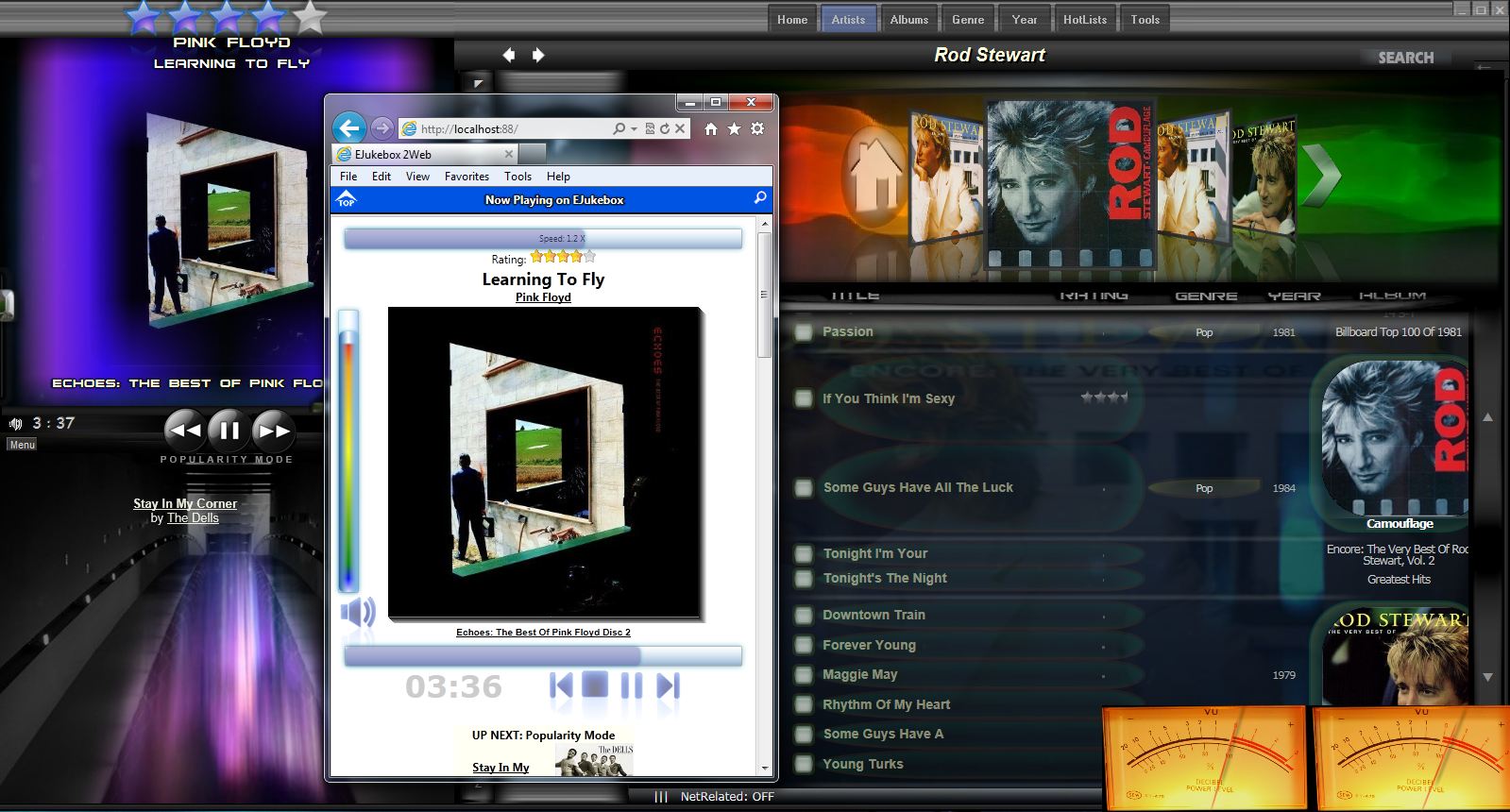 EJukebox 5.74 with new 2Web touch sliders and real-time green to red peak meter.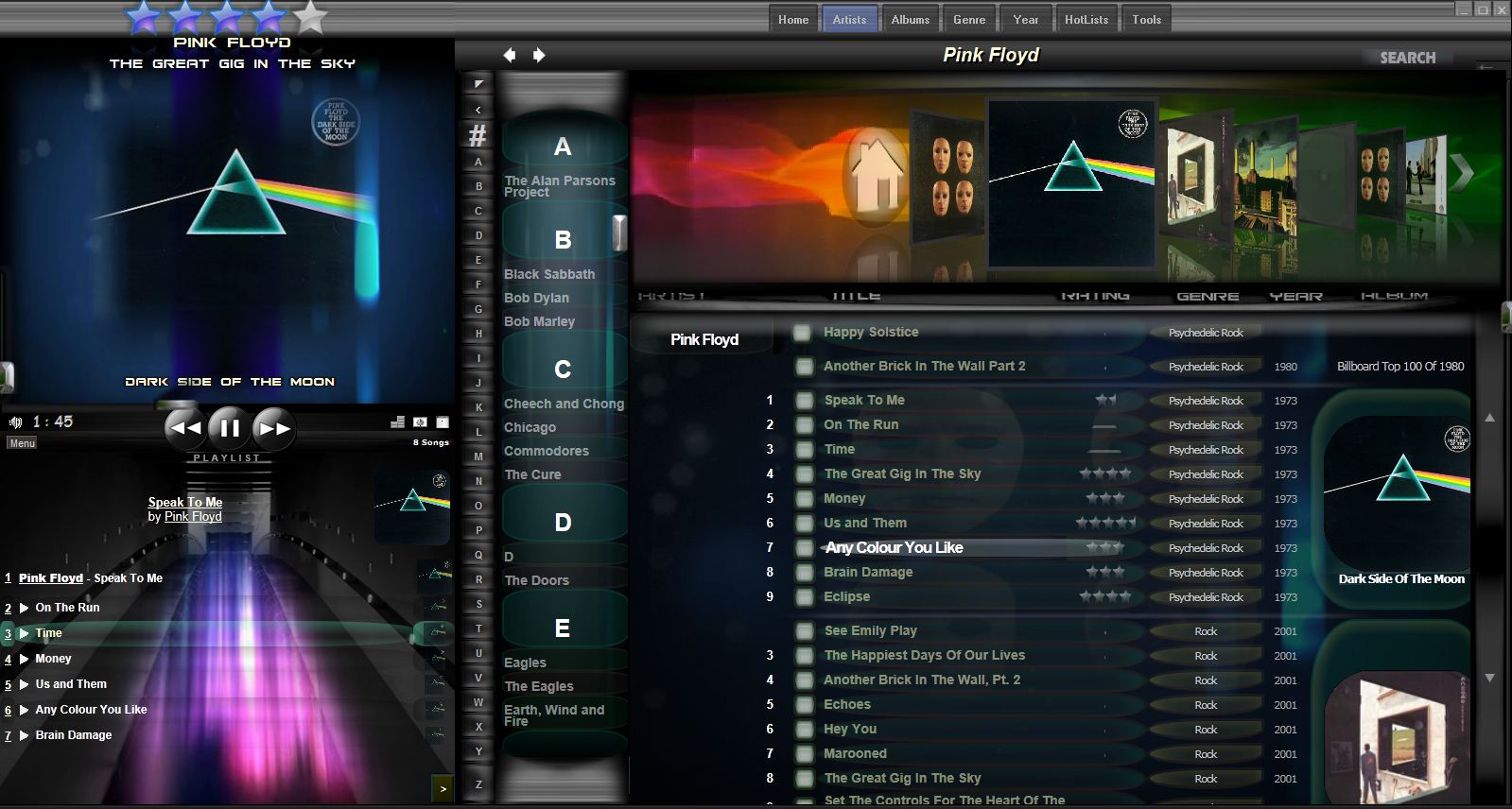 EJukebox on Win7/8 includes customizable mp4 animated backgrounds on the panels of the interface.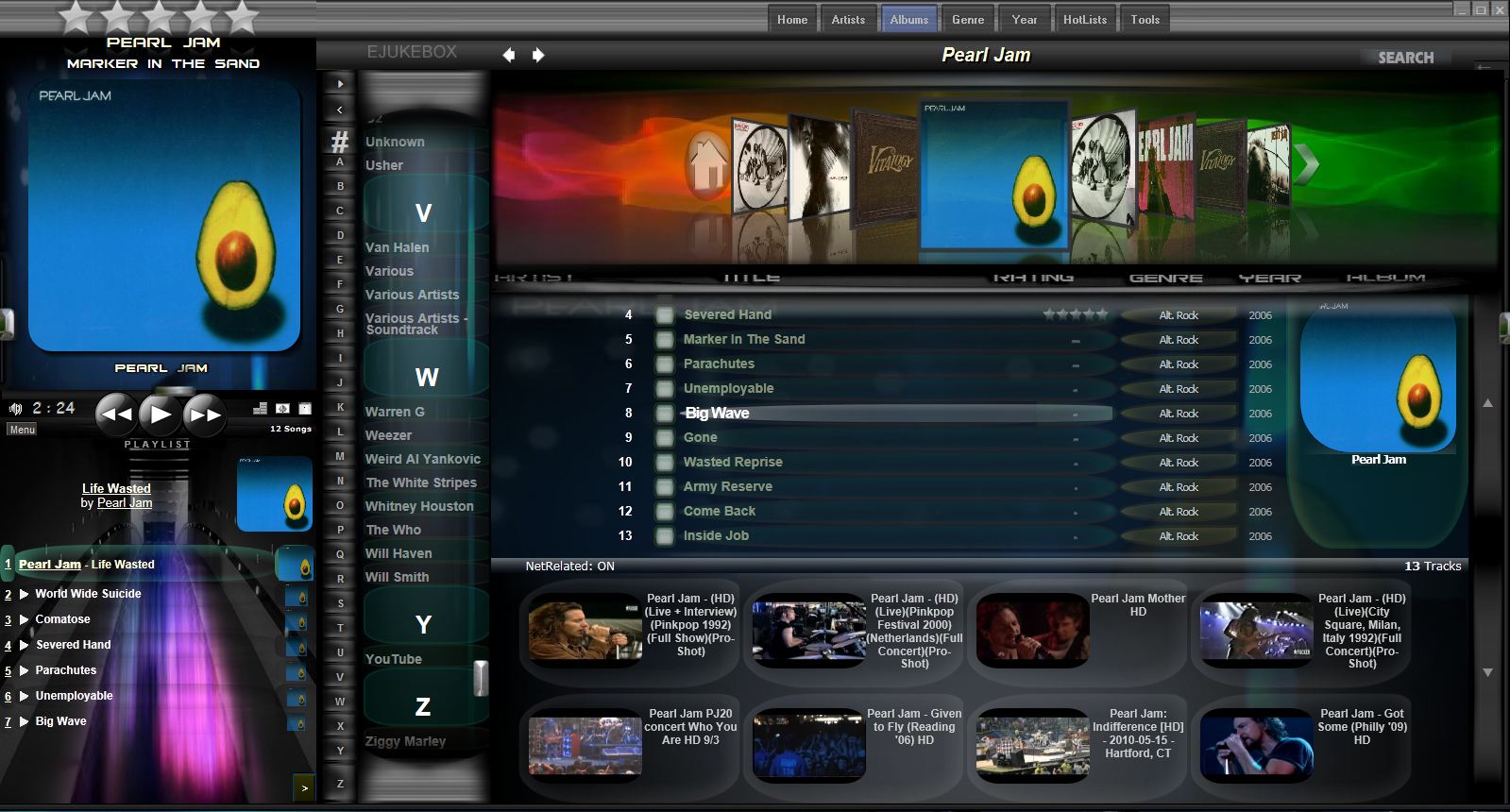 EJukebox configured under the same resolution but with the opposite artist list position.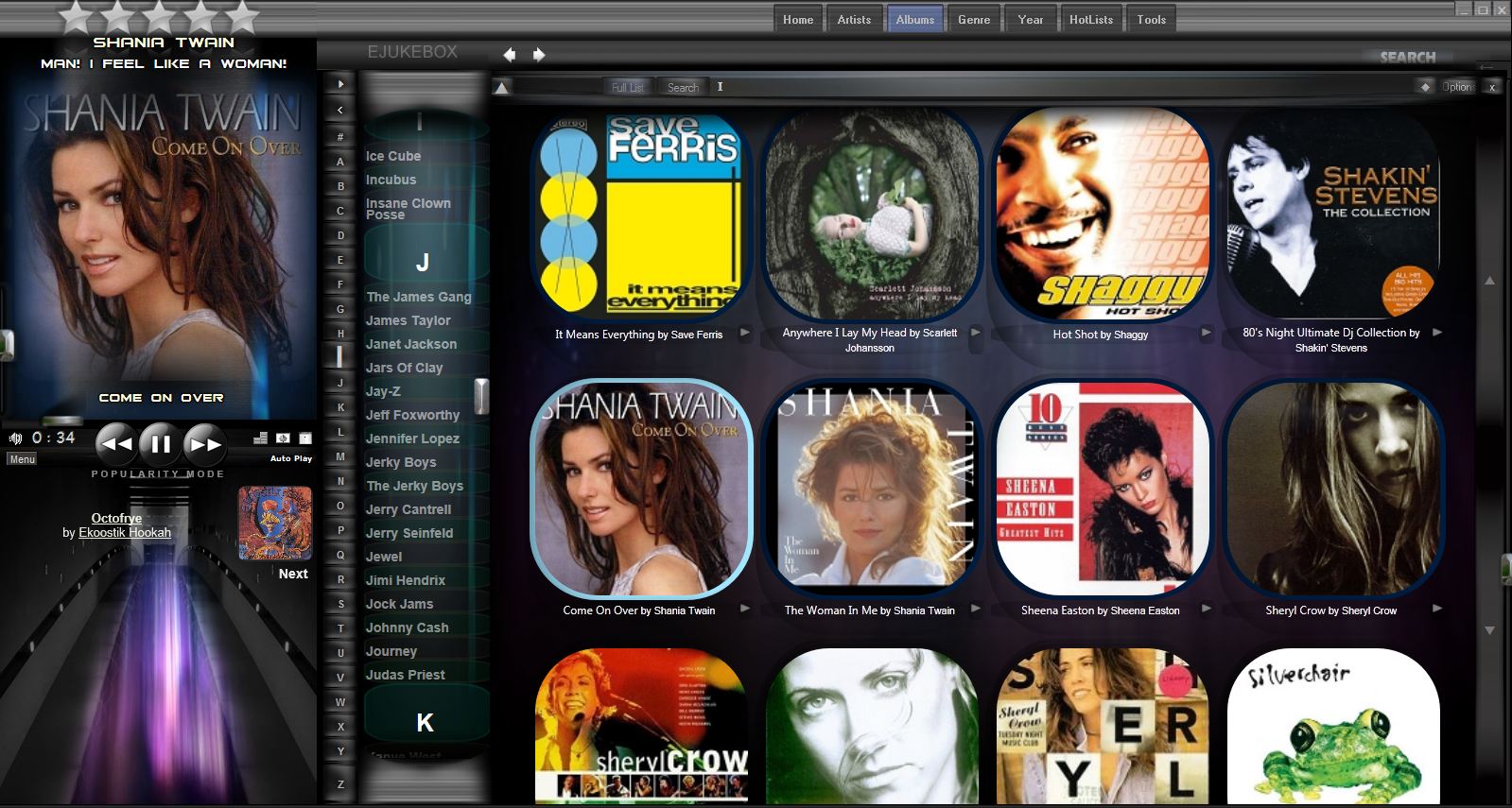 EJukebox v5.69 with the A-Z linked Album List open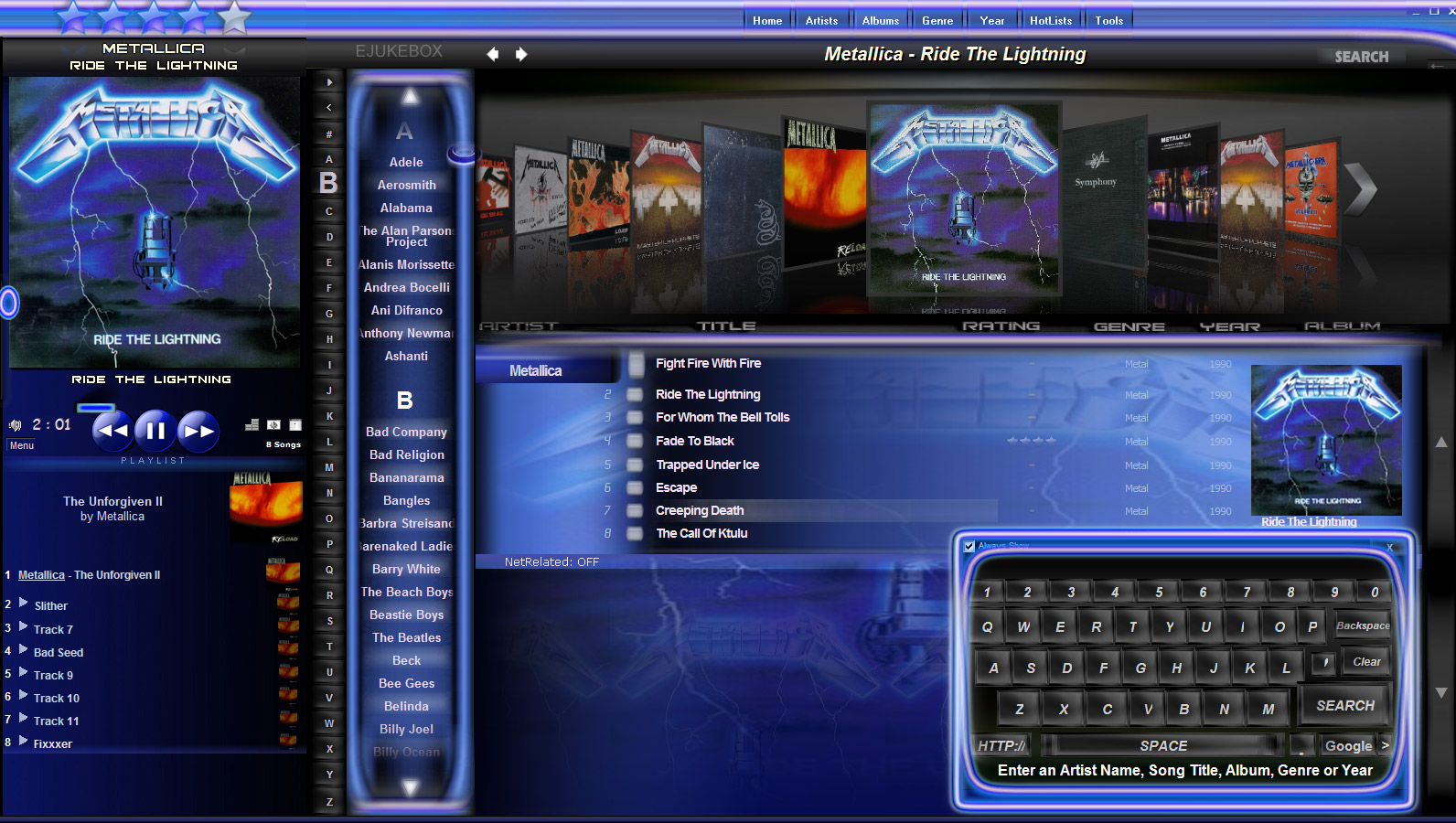 EJukebox 5 with the NeoBlues Skin at 1600x900 on WinXP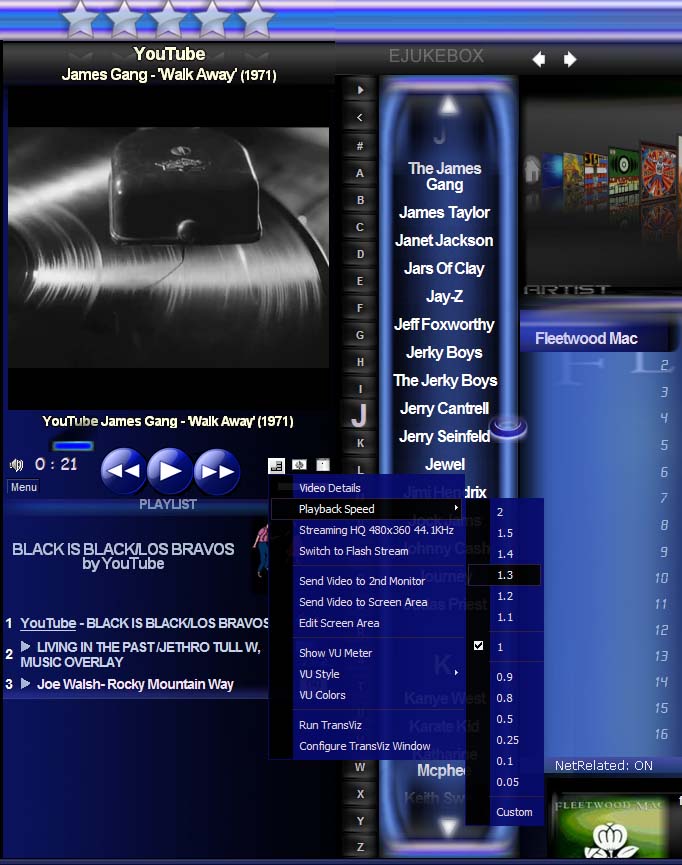 EJukebox's Viz Menu lets you change the animation and playback rate on the fly; on Win7 without it sounding like chipmunks. Slow Motion Video and Fast Frame is possible. As well as the ability to send the video to a 2nd extended tv/lcd. You can even set EJ to Announce the songs and videos when they start playing using Text2Speech technology.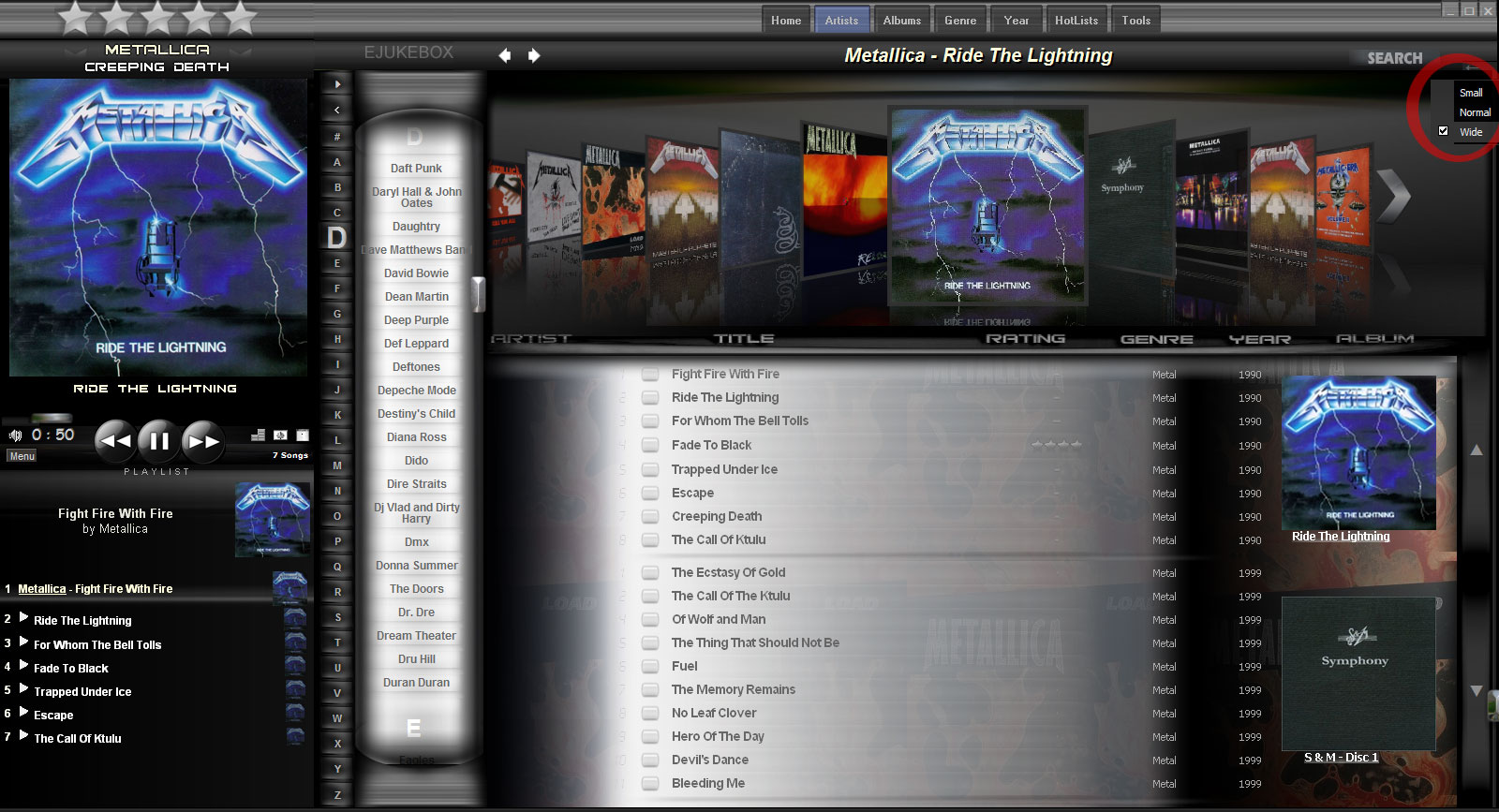 New Wide right side option for 1600+ width monitors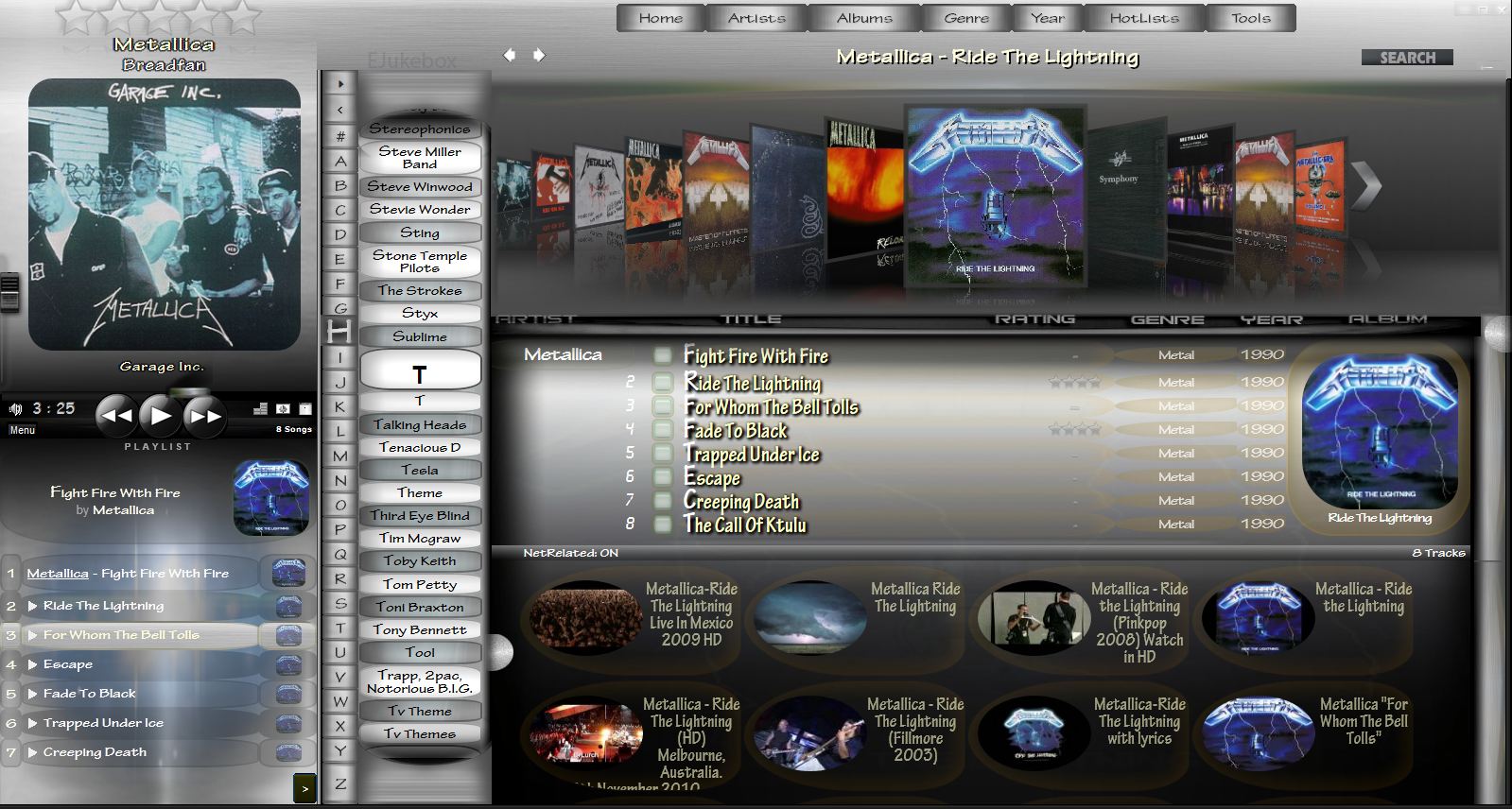 EJukebox with the SilverLux Skin at 1600x900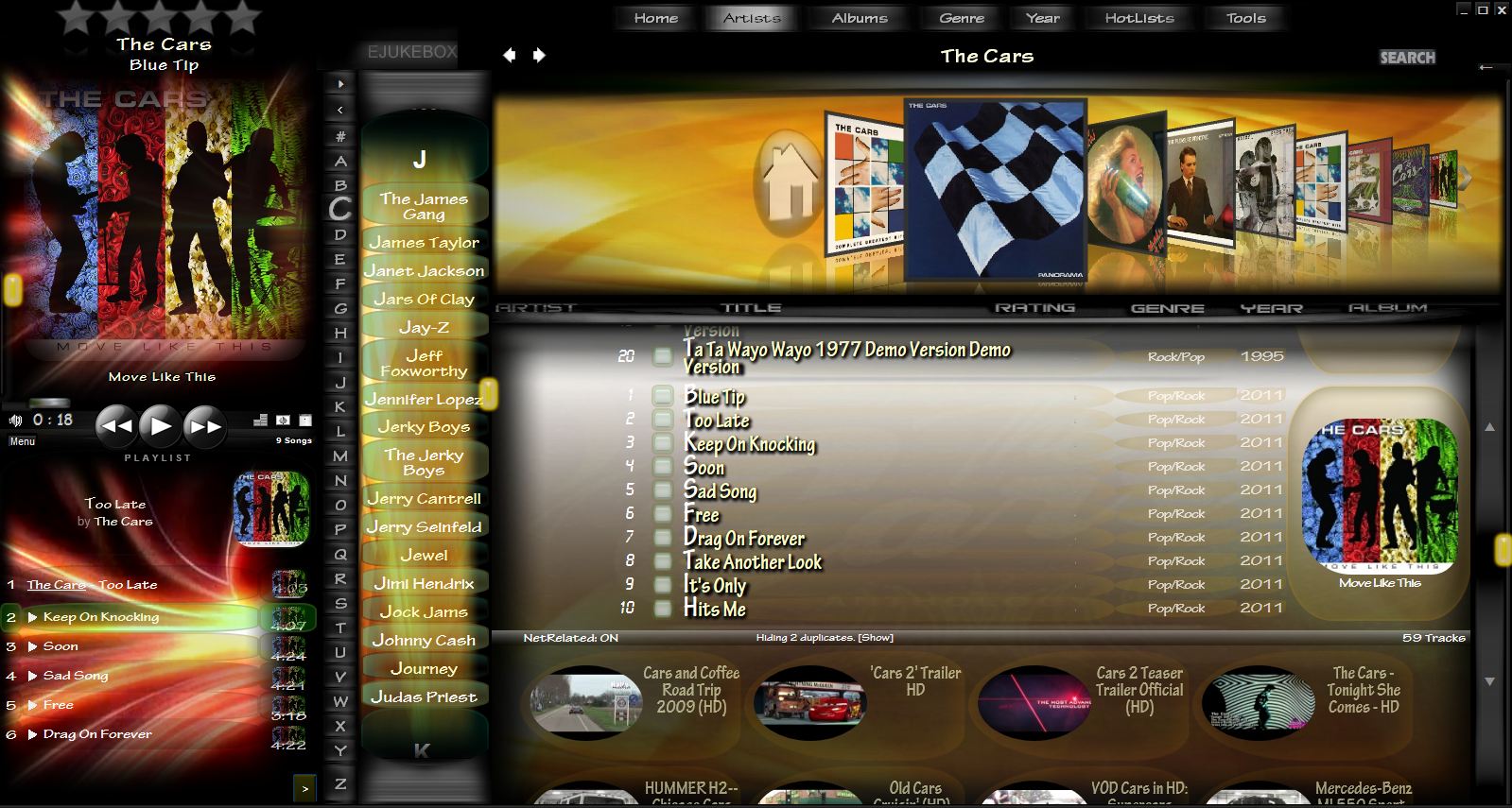 EJukebox v5.64 with the animated HiFi Skin at 1600x900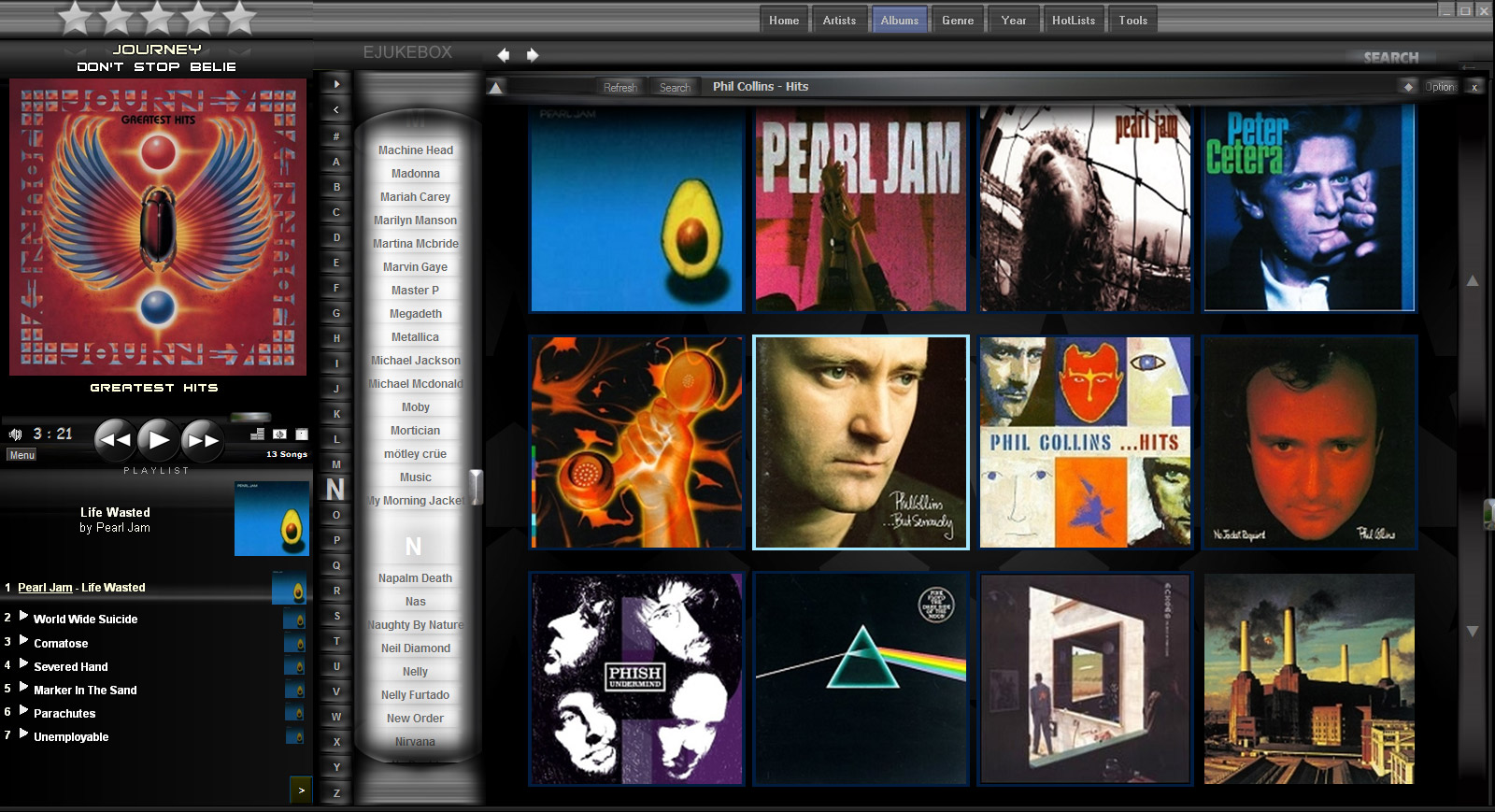 EJukebox 5 with the Vinyl skin and Album List open at 1600x900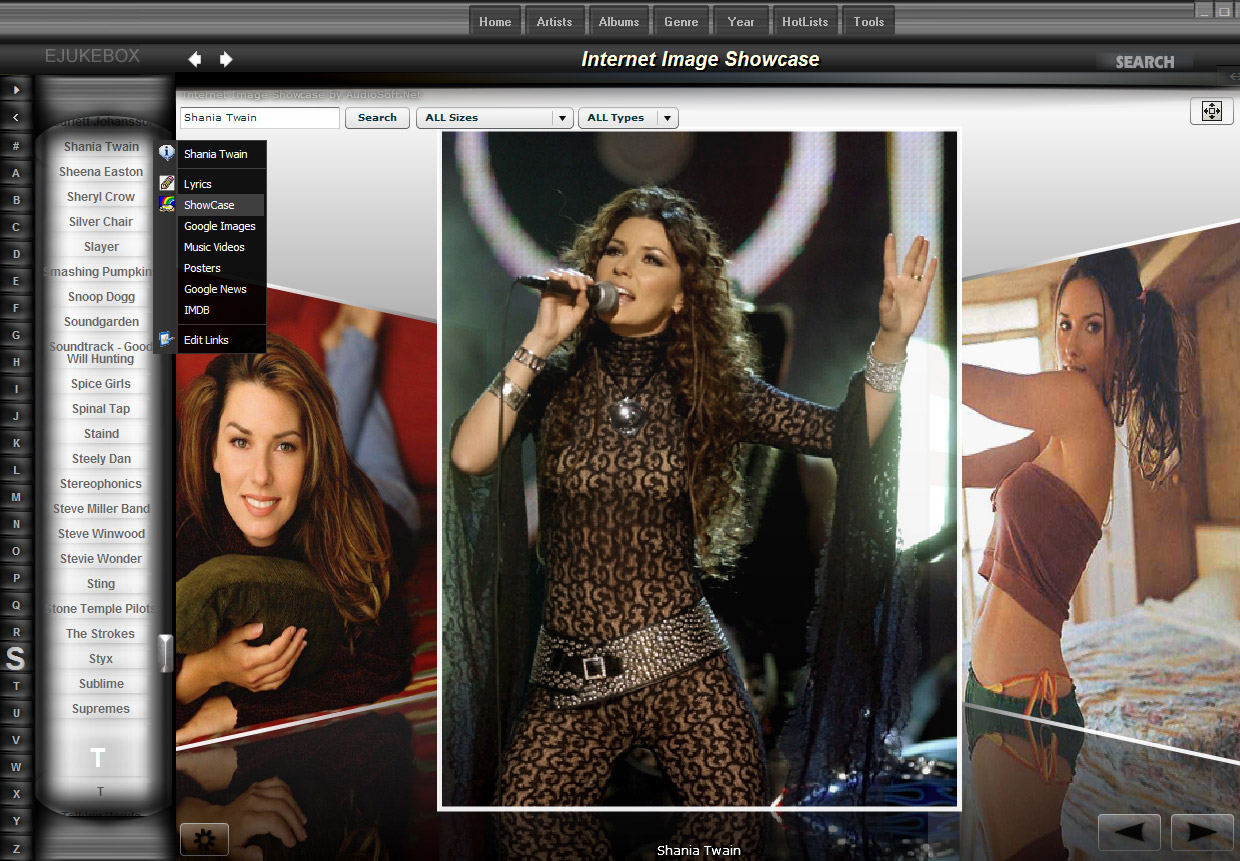 EJukebox 5.51's new right-click Internet Image Showcase Feature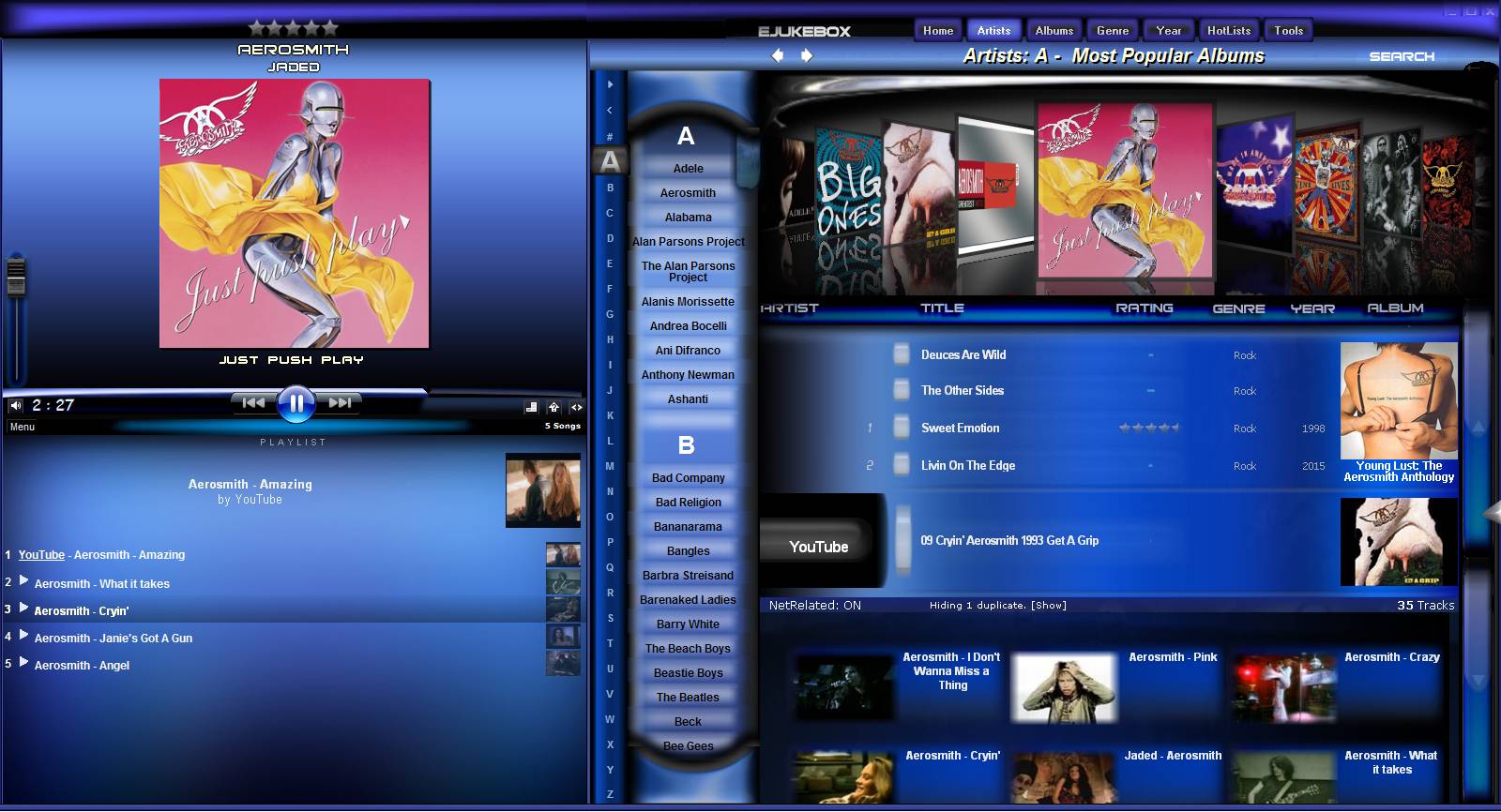 EJukebox 5 with the A5 Blue skin showing some related youtube videos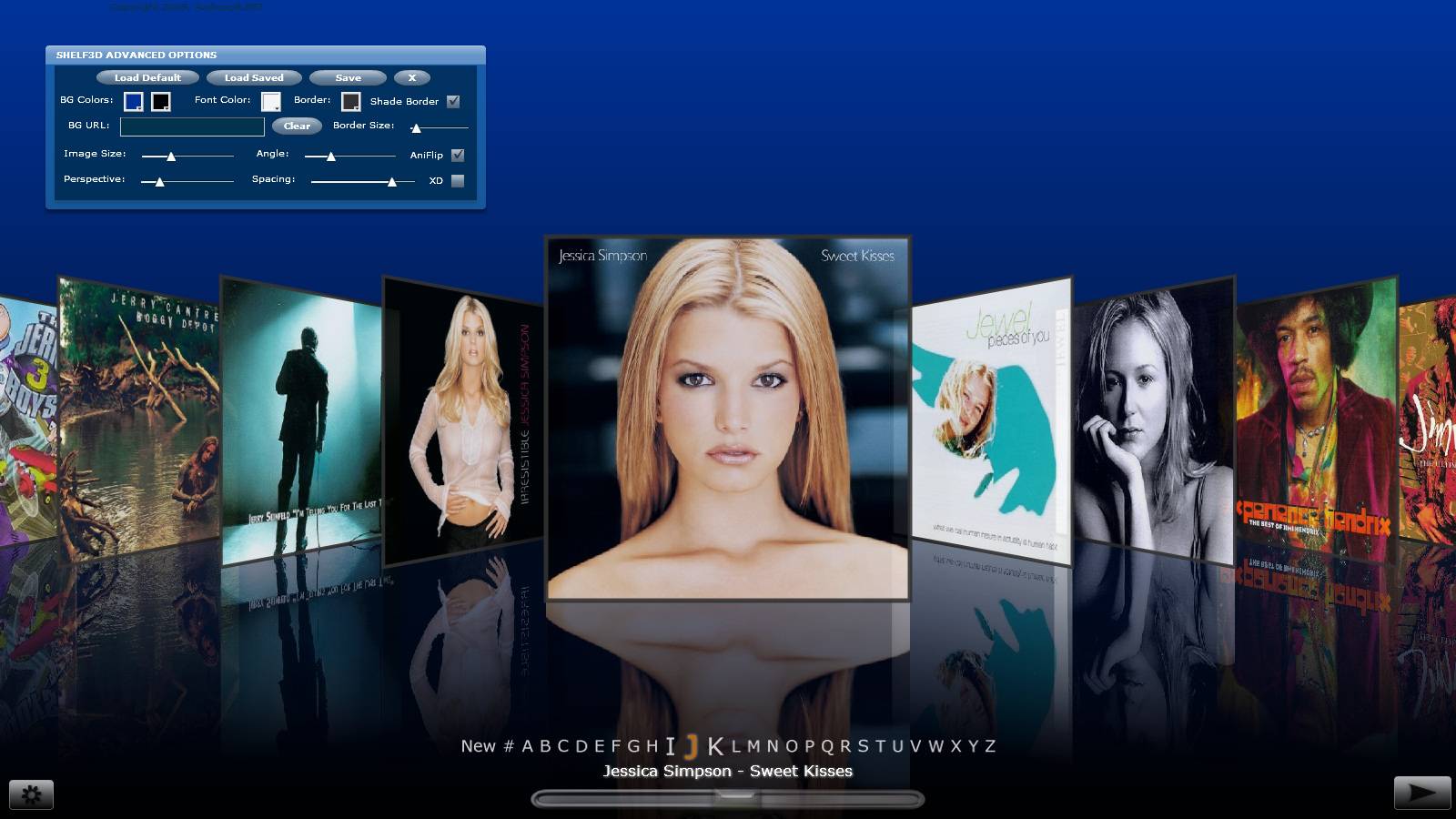 EJukebox Pro's "Shelf3D Advanced" Full Screen and feature options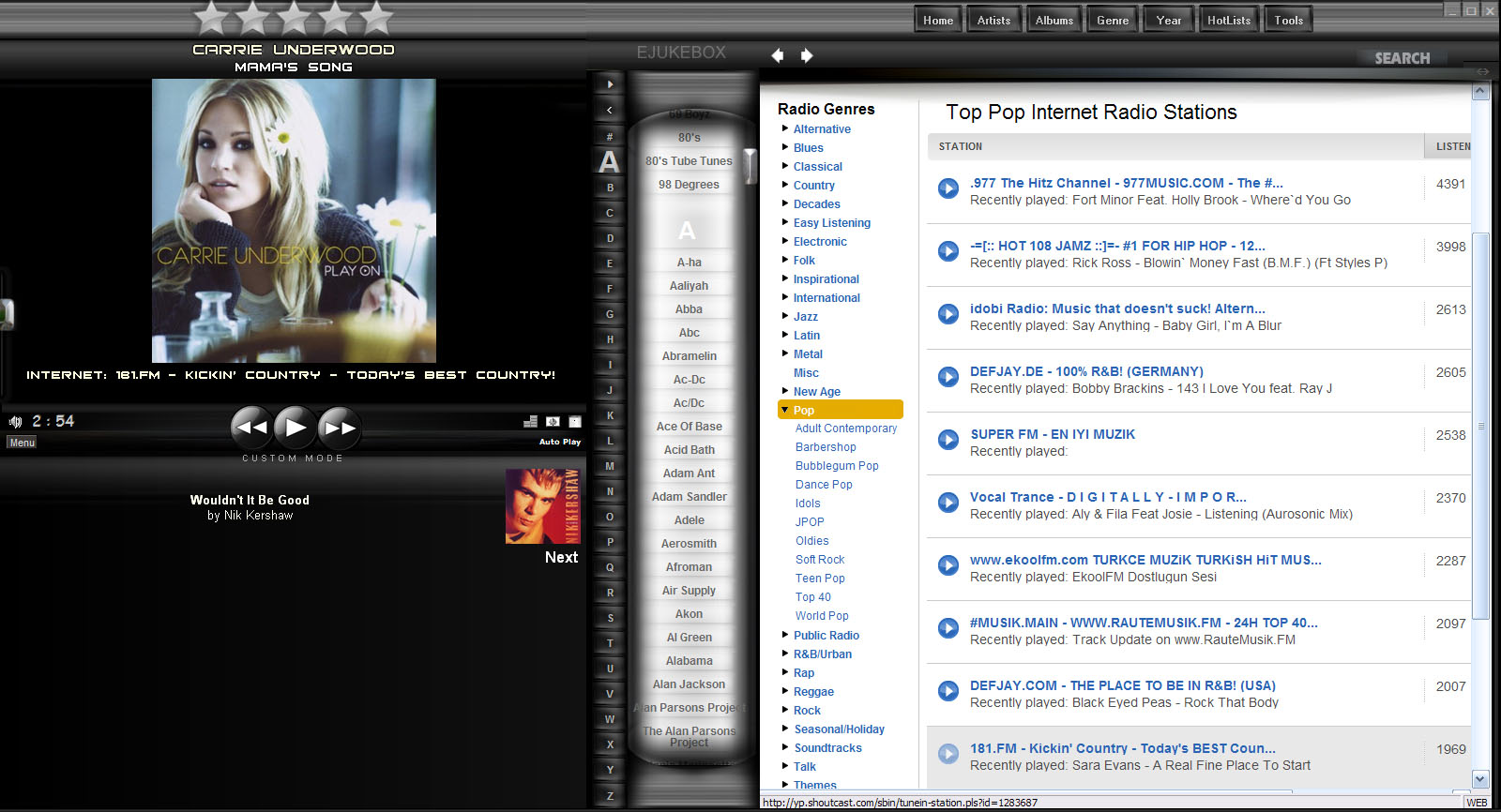 Shoutcast Radio Stations Supported via built in web browser and automatic Now Playing Art Lookup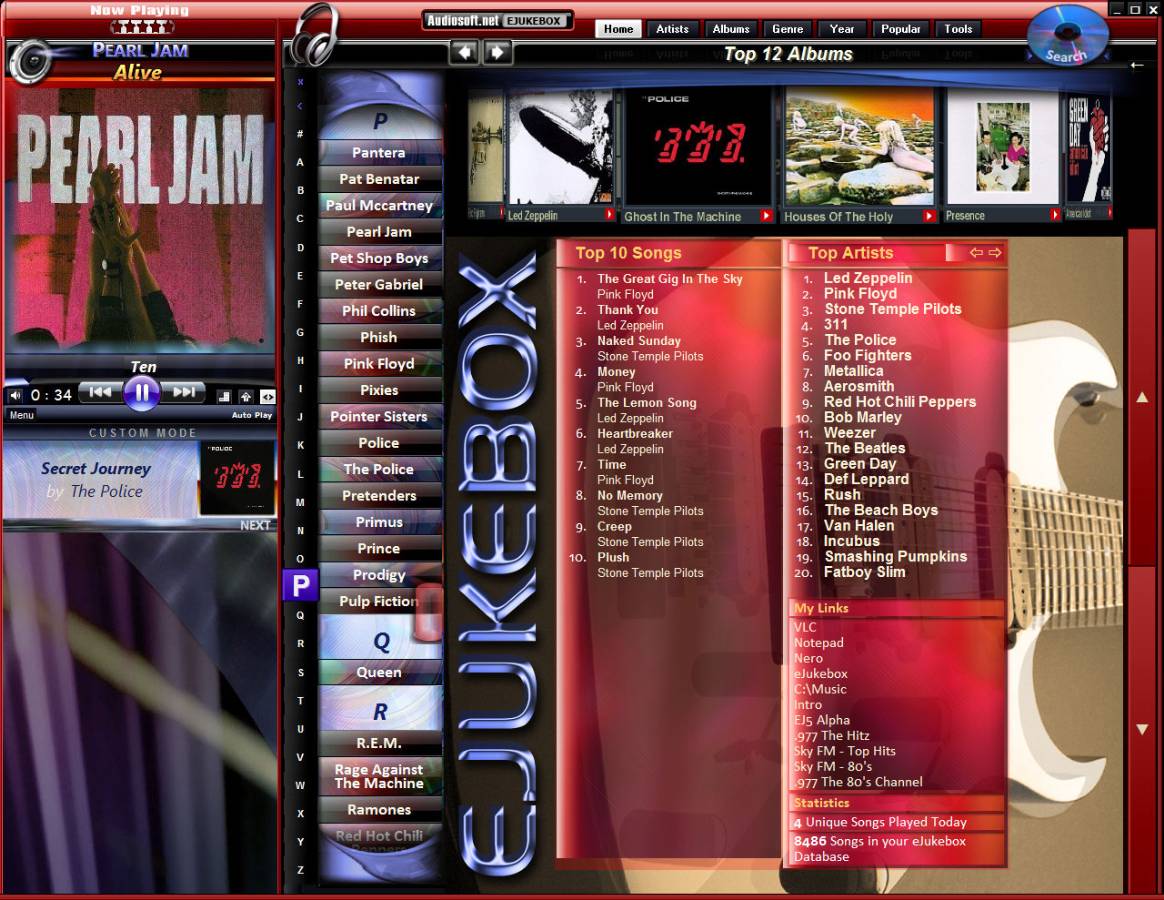 EJukebox with Crimson Live 2 Skin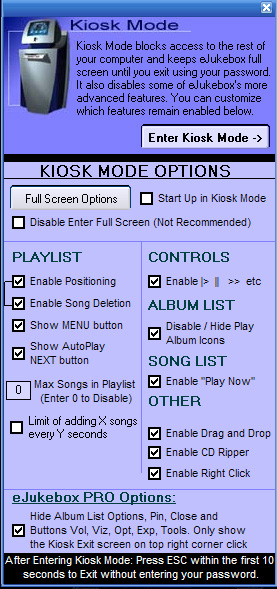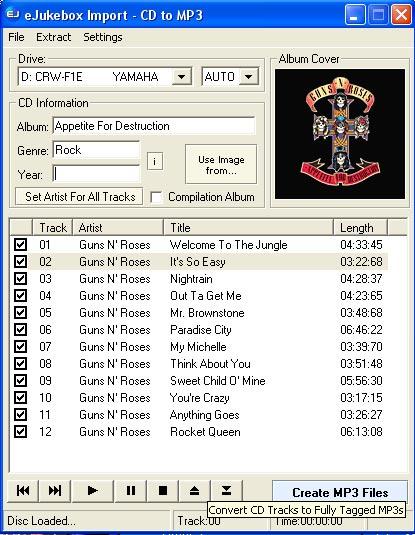 Left: Kiosk Mode allows you to lock EJukebox on-screen and block access to the rest of your computer.
Right: Built-in CD Ripper allows you to easily import your CD collection. Features automatic CDDB lookup, image lookup, MP3 ID3 tagging
and various MP3 encoding quality and file naming options.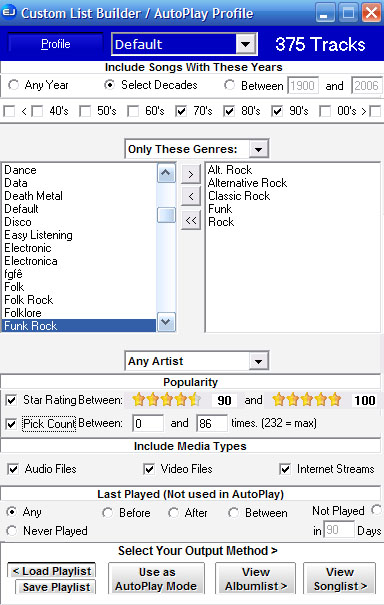 Left: EJukebox's ID3 Tag/Song Editor.
Right: EJukebox's Custom List Builder. Allows you to Generate Lists or setup Auto Playback (for when the playlist is empty).
EJukebox 2WEB BROWSER INTERFACE
EJukebox 2WEB is a pro feature in EJukebox (under the WEB tab in the main options panel).
2WEB allows you to control selection, playback and video sent to a 2nd screen using your phone or any web browser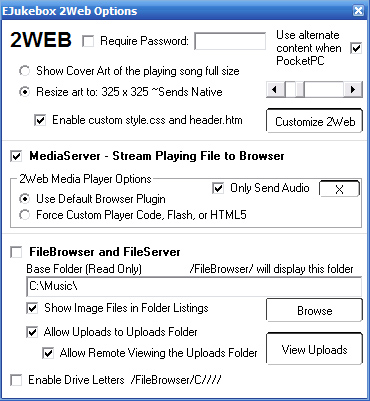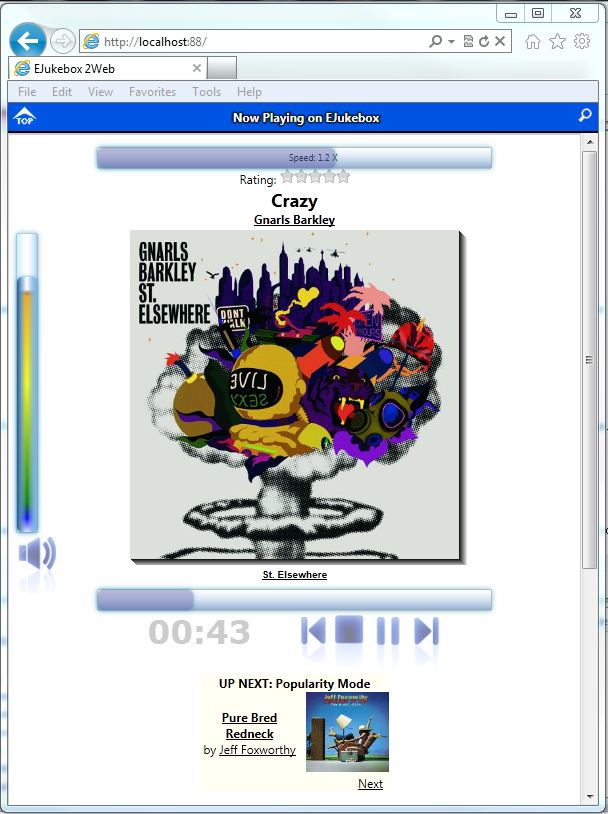 The 2WEB feature allows you to remotely access your music collection from any web browser connected to the internet
w/ full Drag and Drop albums/playlist/songlist support in Internet Explorer.
If you setup a shoutcast server (free download) you can listen in to what is playing from anywhere.