Feel free to use whatever skin you want. If you have any ideas for new features, new skinning abilities, a new skin, improvements to a current skin, or better yet...graphic files, feel free to share and I will see what I can do.

Below are screenshots of EJ Remix so you can compare it with the screenshot of EJ in the first post. Also, remember that allot of changes may not be visible until you highlight elements in eJukebox so a screenshot does not tell you everything.

First is EJ Remix with the new eJukebox v4.70 PNG visors enabled (over the artist list up and down buttons and the album carousel) then a screenshot with them disabled.
To enable the PNG images see C:\Program Files\eJukebox\images\EJ Remix\visors\.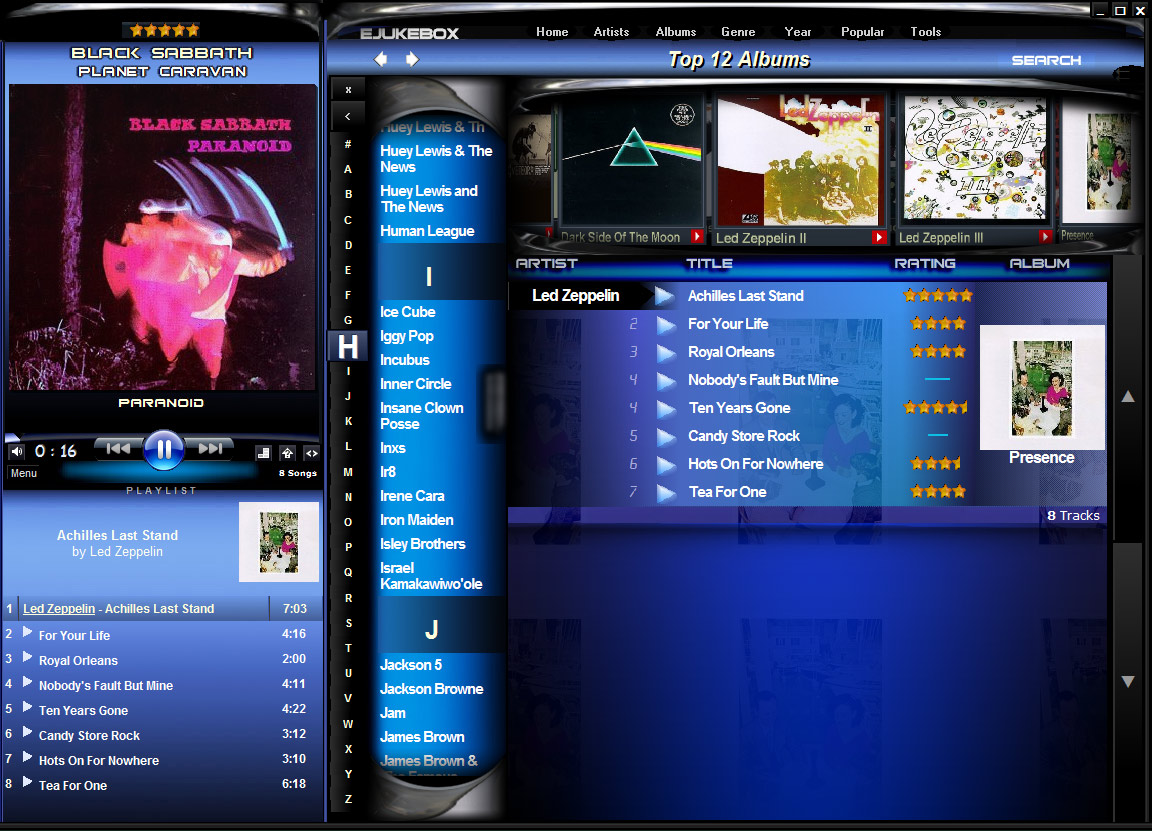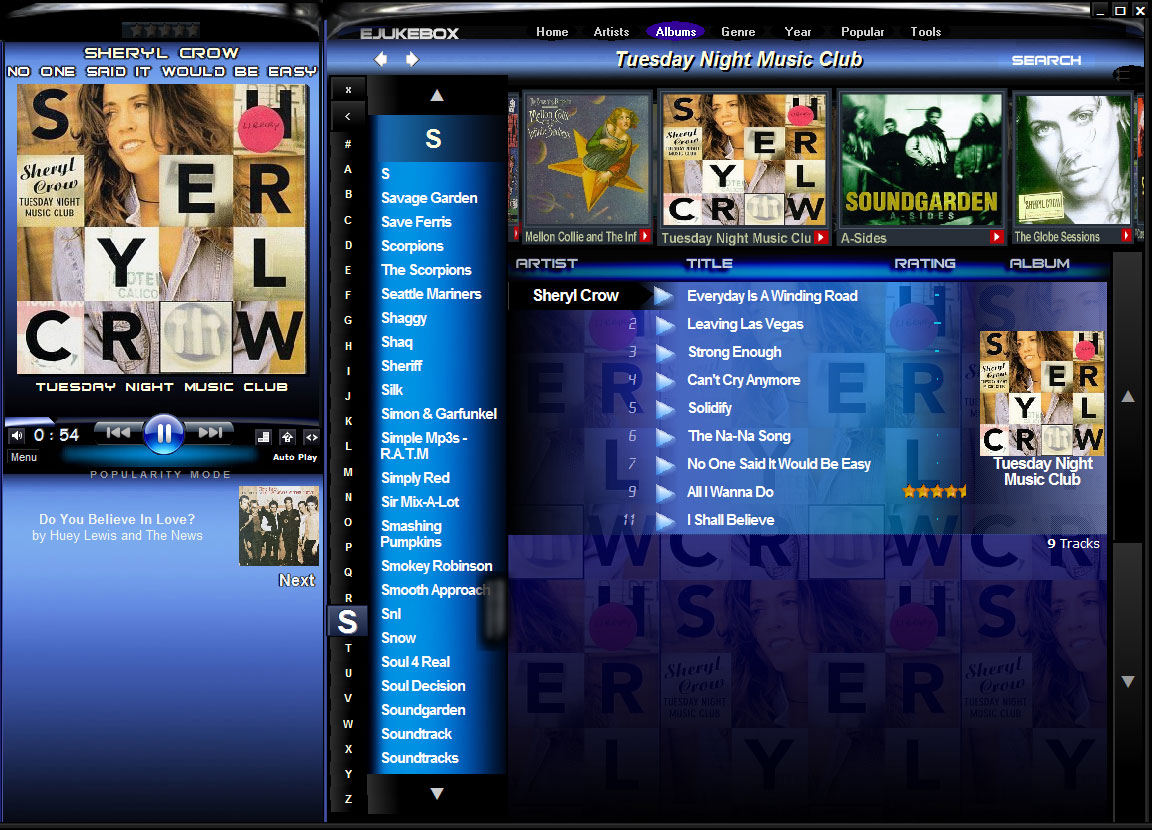 Audiosoft